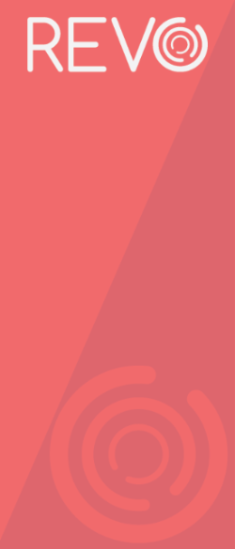 The name Revo is short for Revolution. We're a group of entrepreneurs, small business owners and nonprofit professionals who are passionate about using for-profit business practices to make a big impact in the community, all while earning a profit. To us, that's a revolution.
Our goal is to spread the word about this social impact revolution, and educate those interested in doing more good in the community on just how to do it.
Check out our upcoming workshops to learn more about social impact practices that are changing the way nonprofits and businesses are operating:
Workshop One: November 17th
Why Nonprofits Should Make Money, Not Just Raise It
The nonprofit sector has fought the stigma for years because someone decided to name us by our tax status. It's not the way we should run our businesses – and yes, your nonprofit needs to be treated like a business. In order to allow your mission to not just survive and truly thrive, we need to diversify our revenue, and not continue to rely on traditional donations and grants. Don't miss this workshop where we give nonprofits the tools they need to start generating revenue, and stop depending just on donations to run their organization.

Workshop Two: November 22nd
Firehose of Validation: How to Turn Your Idea into a Business
Do you have an idea on how to make a positive impact on the community, but not sure how to make money from it? Think being a nonprofit is the only way to drive change in the community? Better think again. In this workshop we'll figure out the first steps in taking your idea and making it into something that generates revenue and positive change. You'll learn:
If your idea is something that people will want to buy/use
To ensure your solution will actually solve the problem you are hoping to fix
An arsenal of business models to think about as you determine what works best for you
Your next steps when trying to start your own social impact business

Workshop Three: December 13th
To B (Corp) or Not to B (Corp) – How to Make Money and Do Good
Learn how to become more profitable by engaging your customers, employees and other stakeholders while you build a world-class business.
Market research is beginning to show that businesses that focus on making sure there is a win-win proposition for all of its stakeholders are outperforming their competition. In this session we will discuss large and small companies that are harnessing the power of a stakeholder minded approach and how it can work for you. One of the many ways you can measure this approach is with the B Corp or Benefit Corp. designation. Come learn the difference and see how you can use this transformational approach to achieve greater returns in your business.
Workshop presenters:
Marianne Worthington, founder of Work Warrior
Jared Carlson, Director of Innovation at Arbor Day Foundation